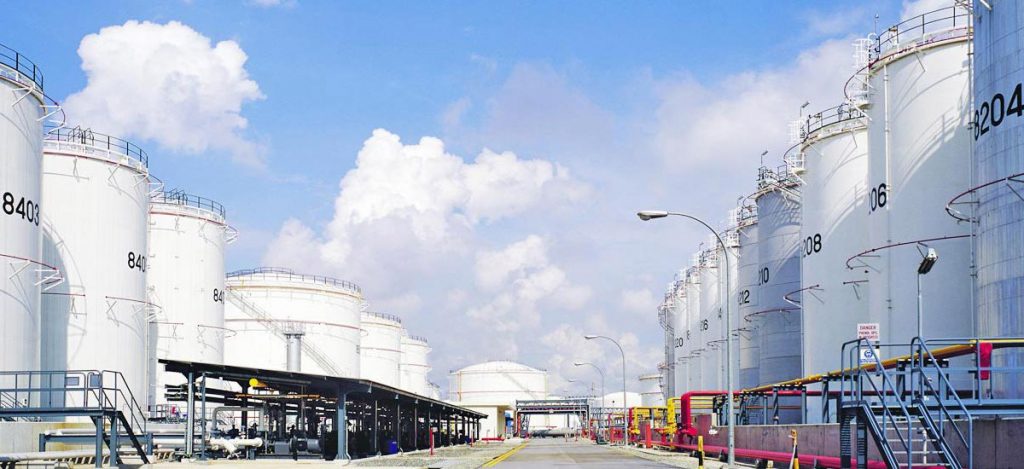 Client: Star Energy Oil Tanking
Project Name: Marine Loading Arm (MLA) & Gangway System for Berth №s 8 & 9
Year of Construction: 2019-2020
Type of contract: EPC
System: Marine Loading Arms (MLA)
Gangway Towers
Hydraulic System for MLA
Header Piping for MLA
Electrical and Instrumentation
SCADA System Integration
Mechanical: Detailed Engineering.
Replace existing marine loading arms at berth 8 and 9 with higher Capacity MLAs (05 №s). Berth Piping, Pig launcher piping, Tie in connections, Hydraulic Power Units, Hydraulic SS Tubing Network.
Electrical & Instrumentation: Power/control cabling from Substation MCC to Berth Equipment's – HPU power packs, Gangways, Control/RIO panels, Area Lighting. HDGI cable trays, Ex-proof panels/junction boxes, Light Fixtures. Integration & interfacing of new MLAs with existing SCADA system.
Structural: Structural steel design calculation, Gangways steel structure installation, Access platforms, Crossover platforms, Pipe support structures.
Civil: Site survey, Construction of foundations for MLAs, Gangway towers, Pipe supports & pig launchers. Construction of HPU Sheds
Shutdown: Sequential shutdown of MLAs for uninterrupted operation of berths.
Approvals Obtained: Trakhees (EHS & CED), Abu Dhabi Civil Defense (DCD), JAFZA, Tanker Berth Permits, DP world.